Window Replacement: Maintain Your Home with Greater Efficiency
Posted 10 April 2016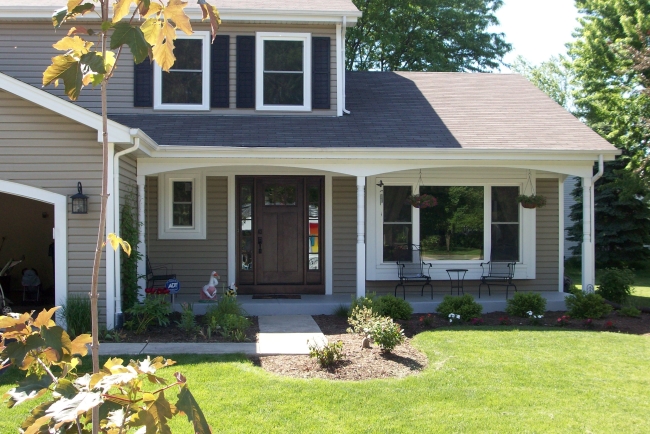 Window replacement is one of the many routine home maintenance expenses. While it can be a large investment, window replacement in Wheaton IL can offer many benefits for both your home and your energy bill.
Reasons to Replace Your Windows
One of the primary reasons to consider window replacement is that your old windows may no longer be energy efficient. Drafty windows mean that your air conditioner or furnace has to work even harder to keep your home cool or warm, depending on the season. This can cost you a lot of money in energy bills. Single pane windows are notoriously energy inefficient, and even double or triple pane windows can be problematic if the seals are no longer effective.
What Material Should You Choose?
There are a variety of materials used in making window frames, and they each have advantages and disadvantages. Wood windows have a long-held reputation for being the best, but they are also very expensive. Wood windows must be painted or stained regularly too. Vinyl windows are far more affordable, and they require much less maintenance. Both wood and vinyl windows are highly energy efficient, while aluminum windows are not. However, aluminum windows are also affordable and do not require maintenance. The type of material you choose may depend on the style of your home. Of course window replacement in Wheaton IL should also take changes in weather into account.
How Long Will It Take?
Replacing windows can take several weeks from the time that your windows are measured to the day that they are installed. Typically it will require only a day to install new windows, as it can take an installer an average of 30 minutes per window. The hard part is waiting for your windows to arrive!
Window replacement in Wheaton IL can be a smart way to improve the energy efficiency of your home and save a great deal of money on heating and cooling bills. Why not examine your options and start planning for this aspect of routine home maintenance?
Share This Article