Your Old, Drafty Door Is Costing You BIG Dollars.
We Provide the Highest Quality Energy Efficient Doors For Naperville, Darien & The Surrounding Areas.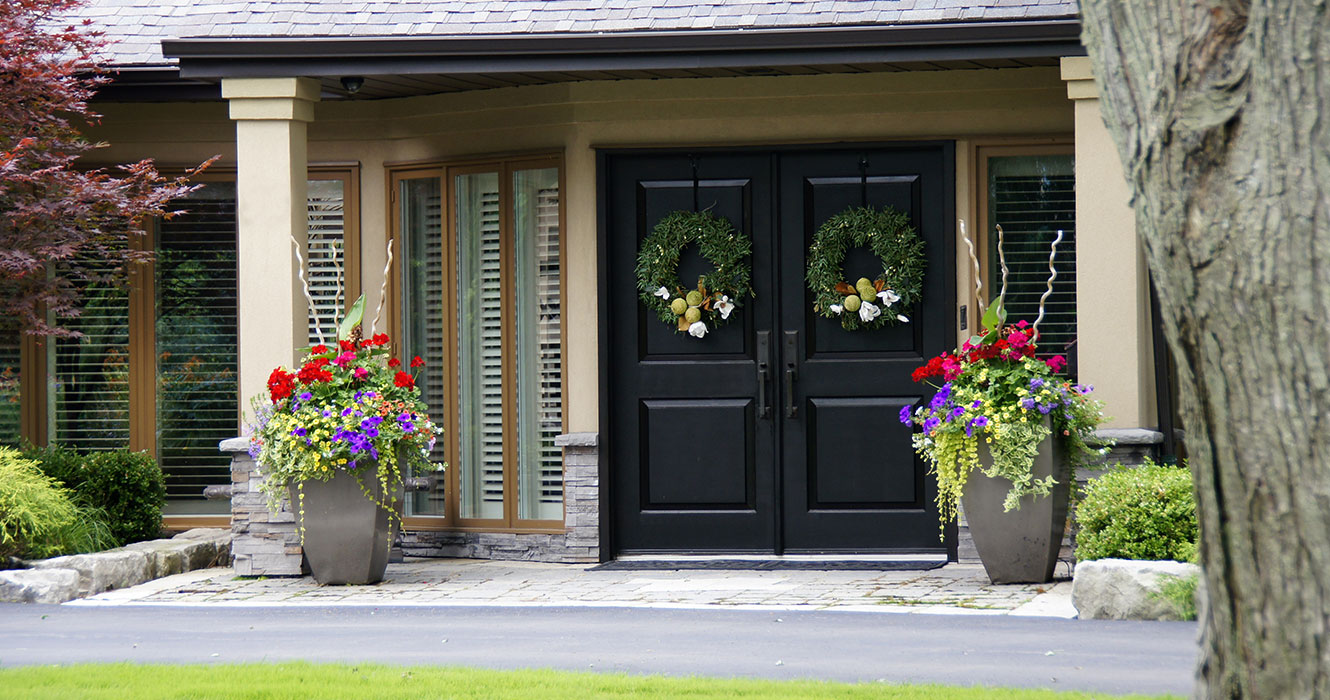 When people want to increase the energy efficiency of their home and cut energy costs, they often consider new windows.
While windows greatly affect the efficiency of your home, there is a considerable source of energy loss many homeowners overlook: exterior entry doors.
If your exterior doors are old, drafty or poorly insulated, they are literally leaking money. Due to low quality products and poor installation techniques, doors that are 10 years or older tend to allow a lot of energy transfer and no longer fit snuggly within the frame. This means you have to crank up your thermostat during the winter and lower it in the summer… and we all know how quickly that increases your utility bill.
Consider this: Energy Star estimates that a single new energy-efficient entry door near Naperville and surrounding areas can reduce your energy bills by as much as 15 percent. This can save you up to hundreds of dollars per year. In just 10 years, that's thousands of dollars in savings. But consider your comfort level, who likes a cold house in the winter?!
So, what makes a door energy efficient? Not all doors are made the same, and there are a few factors the most efficient ones share. Take a look at the chart and explanations below.
1. Tight Fit & Quality Weather Stripping:
Air leaks in the frame are one of the most common problems with doors. In fact, an eighth-of-an-inch gap between your door and frame can cause the same amount of energy loss as a five-and-a-half-inch hole drilled through it! Proper weather stripping and a snug fit between the door, the threshold and the frame keeps your door airtight and draft-free. Only a high quality door and installation will address these concerns for the long haul.
2. Efficient Core Materials:
A composite wood frame with aluminum cladding, sealed with Dilworth's 50-year warrantied Silicone caulk ensures no water or air ever gets into the frame. The core of our doors are pumped full of Polyurethane foam, the same type of foam found in your freezer and refrigerator doors. This insulation reduces your energy costs and keeps your home comfortable year-round.
3. Multiple Glass Panes:
High quality spacing systems are used between multiple glass panes, which is full of Argon gas. This will significantly reduce heat flow from your home and the outside.
At Dilworth Windows & Doors, we provide the highest quality ProVia Entry Doors & Patio Doors as well as Restorations Patio Doors. Combined with an airtight, Lifetime Warrantied installation, you'll increase your comfort level and decrease your energy bill. To know more, contact us today for a free, no-pressure consultation. We would love to discuss your door project with you.