Boost Your Home's Looks, Value, & Efficiency With
New Patio Doors.
Restorations Patio Doors Provide Elegance, Energy Efficiency & Problem-Free Performance For Decades.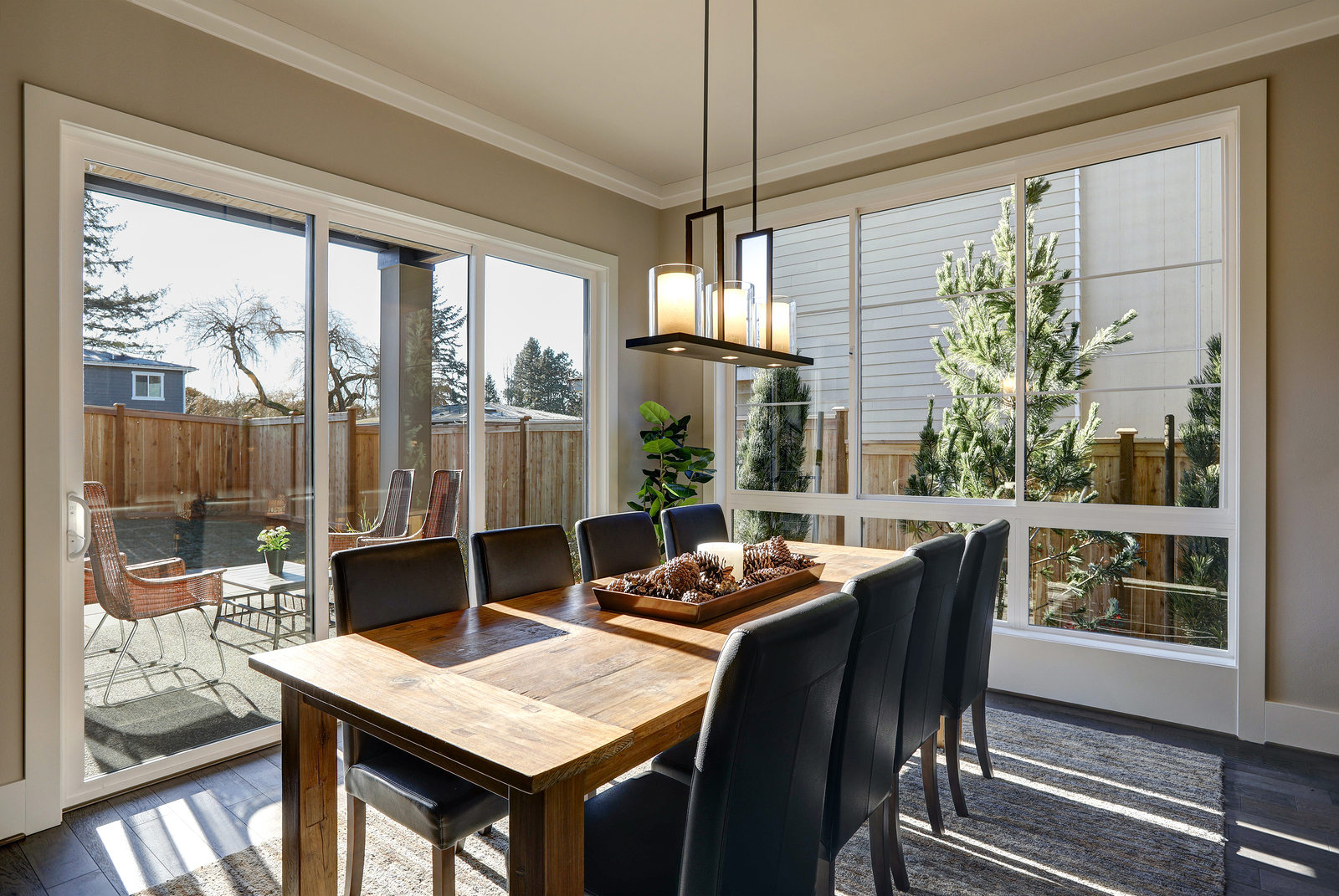 Although we sell many brands, we are looking for the same consistency of quality in engineering and the components. The Patio Doors that we have accepted as high quality are Marvin, Anderson, ProVia and Restorations.
Restorations make up approximately 85% of our Patio Door solutions. It consists of all the high quality components necessary to give you years and years of trouble free service. From top-hung screens to low profile sloped thresholds to unparalleled weather stripping…plus many more components, Restorations solves the 5 major problems that all homeowners experience with their Patio Doors.
The Same High Quality As Our Restorations Windows
Our Restorations patio doors are made by the same company that crafts our best and most popular window line. Just like their window counterpart, Restorations patio doors for Naperville and surrounding areas provide the same amazing energy efficiency, durability and beauty.
With Restorations sliding patio doors, you experience a larger viewing area without compromising security or comfort. Your new Patio Doors have 1" thick tempered safety glass, encapsulated by an impressive sculpted sash frame for added architectural detail. The structural multi-point locking system is actuated with just a turn of the knob or the use of a key for easy operation and even greater security.
A Truly Pleasant Experience
At Dilworth Windows & Doors, we take our commitment to our customers very seriously. We've been installing patio doors for over 20 years, and the secret to making homeowners happy isn't that complicated—we simply care about our customers and the job we do for them.
That means providing passionate consultation and design along with professional, meticulous installation. That means showing your home the respect it deserves (no sales pressure, loud radios, inappropriate language and leaving your home CLEAN). It also means providing you a TRUE Lifetime Installation Warranty, so you can experience peace of mind with your investment.
Let's Get Started
At Dilworth, we don't have to make promises. The simplicity of taking care of customers begins with caring—it's the foundation of everything we do. If that sounds like the kind of Window and Door Company you want to install your patio doors, contact us today for a free, no-pressure consultation. We would enjoy discussing your project with you.