Comparing Vinyl and Wood Windows
Posted 10 July 2017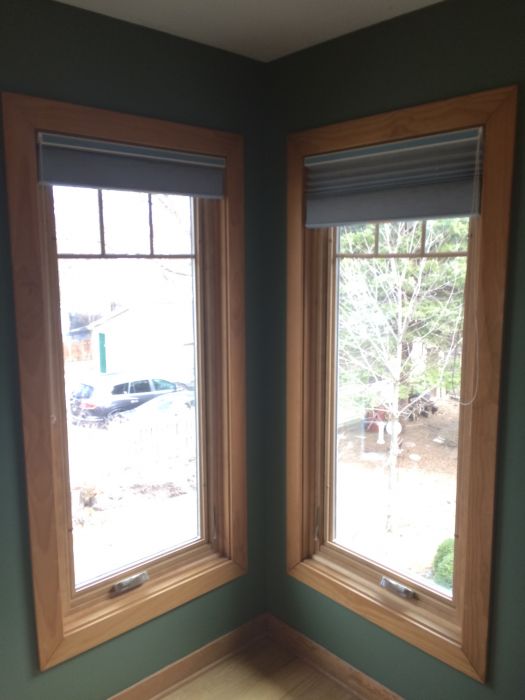 While shopping for new windows for your Lisle home, you're likely to discover a number of quality window materials. These materials play a dramatic role in the comfort, affordability, and energy efficiency of your home, which is why it's so important to take into account the specific needs of your household while window shopping. Among the many window materials on the market, two that continue to be fan favorites are wood and vinyl windows. Outside of their popularity, the two window materials could not be more opposite. Still, a number of homeowners find themselves torn trying to decide between the two. To help simplify the buying process, we have created a short buyer's guide comparing these two beneficial window materials.

Style and Customization
Wood: Wood windows are loved by many homeowners thanks to their natural look and feel. This window material is available in an almost endless variety of species and styles. In the event that a homeowner cannot find the specific style, wood windows can easily be customized by simply painting or staining them.
Vinyl: When vinyl windows were first launched in the 1970's, it was rare to find them in any color other than white. However, due to the materials rising popularity, manufacturers have begun to offer them in a number of colors and styles. While vinyl windows aren't the easiest to customize yourself, many manufacturers will gladly except custom orders.

Maintenance and Upkeep
Wood: If there is one area where wood windows fall short, it's maintenance and upkeep. Unfortunately, wood windows are prone to holding onto excess water, which damages the aesthetic appeal of the frames. As a result, homeowners can expect to peel, sand, paint and stain them annually to maintain their look.
Vinyl: Vinyl windows are one of the most low maintenance window materials on the market and only require the occasional washing with soap and water to continue looking brand new.

Energy Efficiency:
Wood: Wood windows hold strong insulating capabilities when they are first installed. Unfortunately, over time, the windows hold onto excess moisture, causing the frames to warp, rot and distort. This weather damage quickly leads to the formation of warps and drafts that allow your heating and air conditioning to literally go out the window.
Vinyl: With vinyl windows strong weather resistance, expanding PVC material and double and triple-pane glass, they have earned a reputation as one of the energy efficient window materials on the market.

When it comes to choosing the right window material for your home, it's important to consider your personal goals and desires as a homeowner. That's why at Dillworth Windows & Doors Inc, our experts work extensively with clients to help them narrow down the ideal window model for their home. We even offer a free, no-pressure informative quote for your Lisle, IL windows project. To request your quote today or receive a consultation with one of our window experts, give us a call at (630) 960-4300 or stop by our showroom located at 223 N Cass Ave Westmont, IL 60559.
Share This Article