Spice Up Your Exterior Doors
Posted 15 November 2015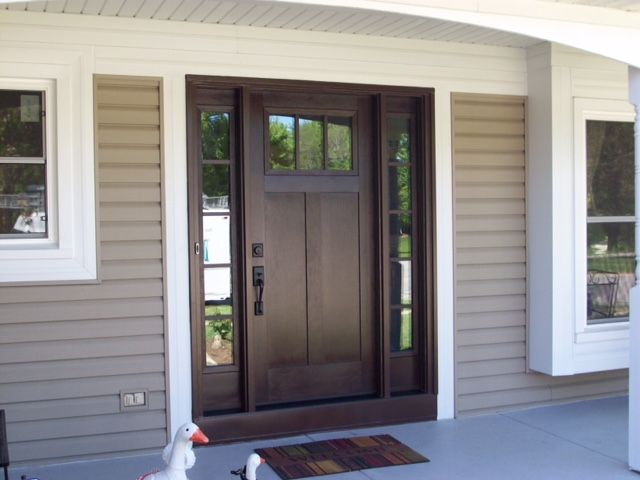 Spice Up Your Exterior Doors
The outside of your house can see a lot of wear and tear over time. Eventually, you'll face the day when you need to replace some, if not all, of your exterior doors. These new doors will probably be on your house for a long time and can even increase the value of your home, so this decision isn't one to take lightly. Fortunately, you can find many companies who can guide you through everything you'll need to know about picking new exterior doors in Downers Grove, Il.
A good company usually can point you toward exterior doors that fit the style of your house. Depending on what you're looking for, you may also be able to spice up an entryway by adding side windows. You typically can choose which material your door is built from as well, from among products such as wood or fiberglass. Each has its own benefits and some materials may even increase the energy efficiency of your home.
Installing an exterior door in Downers Grove, Il is something best left to the professionals. Beyond helping you find the perfect doors for your house, you also want a company to be experts at installation. Typically, a company will visit your home first to make sure that when they arrive to install your new door, they're as prepared as possible. They'll also double-check all of their measurements and answer any questions you might have about the process. Your new exterior doors will sometimes come with warranties and your installer usually includes a warranty for his work as well.
The company you choose to work with is there to make sure that every step of the process goes smoothly. Their expertise can help you make the best choices for your house when it comes to picking out new exterior doors in Downers Grove, Il. By keeping an open mind and working with professionals, you're likely to get exterior doors that offer you a warm welcome home.
Share This Article