Super Snazzy Exterior Door Ideas
Posted 05 February 2016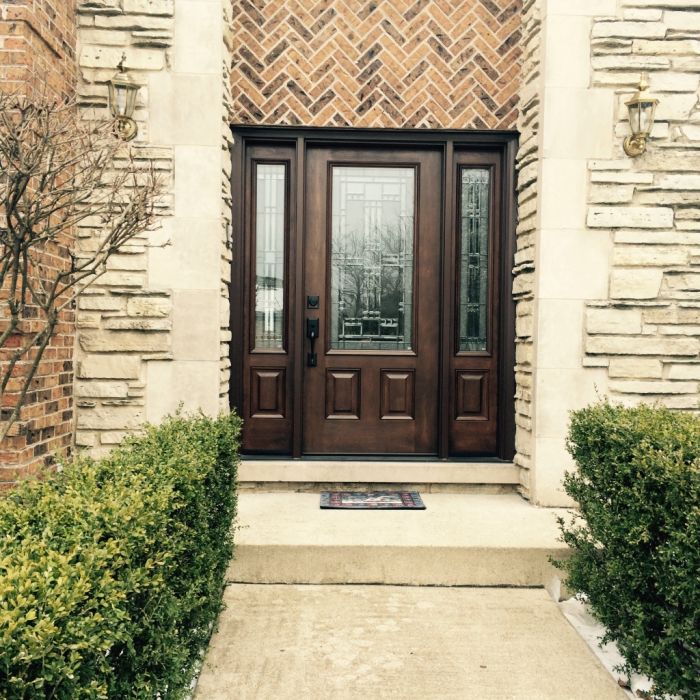 If you're looking for a simple way to add character to your Downers Grove home, don't look farther than your entry door. This is the first element of your residence that people interact with when they visit you, and it has a strong effect on their impression of your house. If you've got a lot of personality and want your house to show it, check out some unique options for exterior doors in Downers Grove IL.
One innovation that's all the rage today is having a vertical row of small, semi-transparent windows cut into the door. These windows can either be rectangular or circular (or whatever shape you want, really). Nobody will be able to see into your home from outside the door, but the windows will nonetheless pique their curiosity about what's inside. Plus, you'll get some natural light coming through on a sunny day.
If you love a rugged and ancient feel that hearkens back to the bygone era of some epic fantasy novel involving dwarves and dragons, you might want to choose from exterior doors in Downers Grove IL that are made of copper. Copper doors go especially well with houses that have exteriors covered in stone. They create a slightly austere feel, yet they also have a playfulness that Lord of the Rings fans will recognize in a heartbeat. Rows of rivets will serve to highlight the sense of power and awe that such a door can inspire in your visitors.
One of the more popular ultra-modern exterior doors in Downers Grove IL among the yoga and zen meditation crowd is a zen-inspired red steel door with creamy translucent windows spanning the entire area. These windows are designed to evoke a Japanese aesthetic and bring a sense of peace and calm to anyone who approaches your doorstep. Plus, a red doorway is considered by Fung Shui practitioners to help bring good luck into your home, so you can't go wrong with this one!
Share This Article