Dilworth Windows & Doors Inc Offers Quality Replacement Windows and Doors in Bolingbrook, IL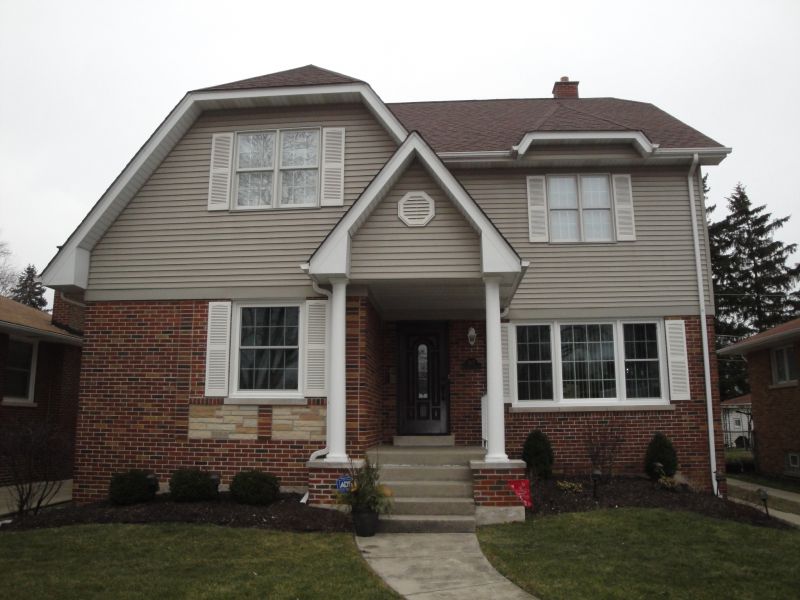 Are you ready to install replacement windows and doors in your home? Choosing a window contractor is the most important decision you can make to ensure the quality of these upgrades. If you are interested in learning more about the industry's best service in Bolingbrook, IL and the surrounding area, you need to talk to our team at Dilworth Windows & Doors Inc.

We have been offering these services in the area for over 25 years. Our priorities are always focused on customer satisfaction. We want to be sure that you love the finished product when we are done! By building a solid reputation in the area, we have developed a large base of customers that often send family and friends as referrals. A large portion of our business comes from recommendations of our past customers.

Investing In Your Home

Why should you spend money to invest in home renovation projects? Many homeowners feel like they are already spending enough on mortgage costs and utility bills. It is amazing to see how much you can upgrade your lifestyle if you choose to spend a little more on home improvement projects as well.

Older homes need regular maintenance and repair. These projects give you the opportunity to create the home you have always wanted. If the doors and windows need to be replaced, take the time to find the right materials and features. These products will contribute to transforming your home in a way that highlights your personality.

These investments will immediately improve the quality of your lifestyle. You will notice a difference in the appearance of your home as well as the function of the doors and windows. At the same time, you can enjoy the long-term financial benefits that are available because of higher property value.

Dilworth Windows & Doors Inc: Experts in the Industry

At Dilworth Windows & Doors Inc, we offer high-quality products and excellent installation services. We never cut corners on the products and services we provid to our customers. You can rest assured that you are getting the best materials at competitive prices.

Each customer that contacts our company will have the opportunity to schedule a free, in-home consultation. We use this appointment to learn more about your preferences so we can find products to meet your needs. This inspection gives us the opportunity to examine your windows. We will make recommendations about whether the windows should be replaced or not.

Our family-owned company wants to be sure that you receive the best service in the industry. For this reason, we work hard to stay ahead of the trends to offer the best materials and services to our customers. If you have questions about the products available, you are welcome to call our office any time for more information and details.

How to Choose Doors and Windows for Your Bolingbrook, IL Home

It is a big decision to choose the materials and design styles for your home! As you browse our showroom and learn more about these products, you will see that we have a wide range of services we can customize to your needs.

You don't have to make these decisions on your own! You will have full access to the expertise of our team every step of the way. We encourage our customers to contact us right away if they are considering replacement windows and doors. That way, we are available to answer questions and offer suggestions as you are researching options and making important decisions.

We suggest choosing an overall design aesthetic that you would like to create in your home. Some homeowners select products that will maintain the original characteristics of their property. Other people want a full transformation, so they select a more fresh option.

You can look online for ideas. For example, Pinterest is a great location where you can find images that match the styles you prefer. We can look at these images and help you find the materials to bring your dream alive. Another option is to visit our showroom. We have a variety of products for you to view so you can select the designs that match your preferences.

Call Us for a Complimentary Consultation

Whether you are just looking for information or you want to get started right away, we're here to help! Contact our team at Dilworth Windows & Doors Inc for information about how your home will benefit from replacement windows and doors. We offer a wide range of products and services, allowing you to custom-design the perfect solutions for your home.

When you are ready to learn more, you can come to our showroom: 223 N Cass Ave, Westmont, IL 60559. Or call for your free consultation: (630) 960-4300.
Let's Get Started
Contact us today to schedule a free, no-obligation consultation. We would enjoy discussing the right solution for your situation.