How Will Replacement Windows and Doors affect the Energy Efficiency of Your Oak Brook, IL Home?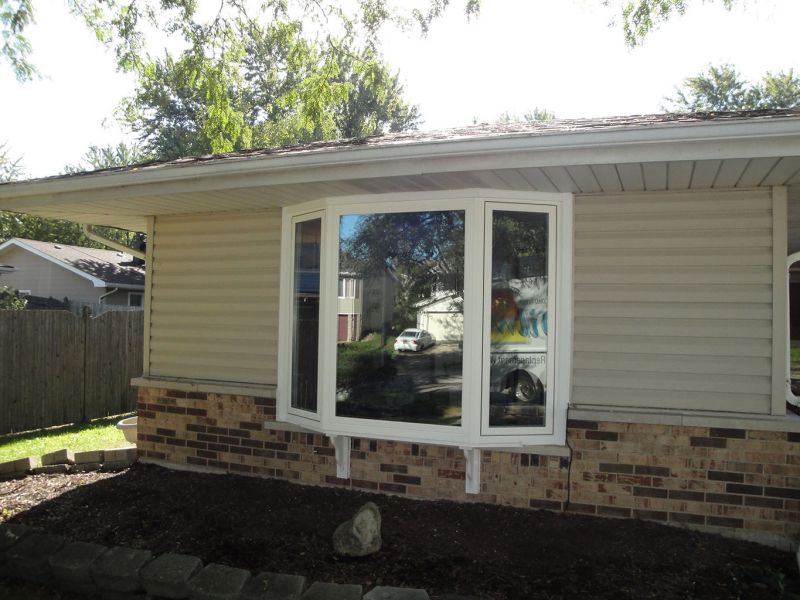 Climate change is a growing concern for many homeowners. Many people want to be sure that they are doing their part to protect the environment in order to maintain the beauty of this planet. If you are worried about how your daily choices impact your carbon footprint, you may consider doing a few upgrades to improve the energy efficiency of your home.

Here at Dilworth Windows & Doors Inc, we offer a variety of replacement windows and doors for homes in Oak Brook, IL, and the surrounding areas. You are always welcome to contact our team if you want to learn more about how your windows will impact the energy efficiency of your property.

Minimize the Use of Your Heater and Air Conditioner

One of the biggest sources of energy usage is the HVAC system in your home. As the heater or air conditioner kicks on, it uses energy that can have a negative impact on the environment. Many homeowners don't realize how much energy they are using. They receive their utility bills each month and pay these costs without thinking that they can do something to reduce those expenses.

Replacement windows and doors are beneficial to reducing energy usage. When you seal your home, you can reduce the amount of thermal transfer that occurs around the doors and windows. Low-quality materials have poor insulation, causing a loss of air through the glass. Another problem with old windows is that they often have small, hairline cracks around their frames, creating another place where unwanted air leaks in or out of your home can occur.

In comparison, high-quality doors and windows will seal these areas to minimize the drafty air that comes into the room. As a result, you will reduce temperature fluctuations. By maintaining a consistent temperature, you don't have to worry about the air conditioner or heater kicking on as frequently.

Long-Term Energy Efficiency Benefits

Sometimes, homeowners delay upgrading their windows because they don't understand the long-term benefits available. Yes, you will spend money on the initial installation. But you will be able to reduce your monthly utility costs in the future, all while maintaining comfort throughout the house.

Energy efficient windows are built to last. This durability offers the long-lasting benefits that you can enjoy for many years. This one-time investment will pay off when you calculate the savings in utility costs and the higher value of your home.

If you'd like to enjoy these long-lasting benefits for your family, consider talking to our team here at Dilworth Windows & Doors Inc. We will help you compare the energy efficient products that are available so you can choose the best solutions for your family.

Hiring a High-Quality Window Contractor

Are you getting ready to install replacement windows and doors in your Oak Brook, IL home? If so, you need to make sure you are hiring a contractor with a good reputation in the industry.

There may be many window contractors in the area, but you will see some differences in their prices and quality of services they offer. Some homeowners choose a contractor based on price alone. As a result, they often end up sacrificing on the quality of product or installation they would have liked.

As you are comparing estimates, it is essential to understand the scope of services included in the price. Look at the quality of materials, as well as the full range of services you will receive. Some contractors are deceptive with their billing by providing a low estimate and then adding on other fees and charges later as part of their final invoicing practices.

Here at Dilworth Windows & Doors Inc, we want to build trust with our customers. Our team is always upfront about our billing practices and the services we provide. As you learn more about our company, you will see we have a great reputation. A large portion of our business is based on referrals! Our past customers have been so happy with the services that we have provided. Consequently, they readily refer their friends and family.

The Dilworth Difference

Dilworth Windows & Doors Inc has been in business for over 25 years, giving you full access to top-notch services. When you choose our team, you will benefit from the Dilworth difference. We want to be sure that you receive excellent customer service and top-notch installation!

When you are ready to learn about replacement windows and doors in Oak Brook, IL, you can contact us to schedule a complimentary consultation. Dilworth Windows & Doors Inc. is located at 223 N Cass Ave, Westmont, IL 60559. Visit our showroom, or call anytime to set up an in-home consultation to get a free estimate for your project: (630) 960-4300.
Let's Get Started
Contact us today to schedule a free, no-obligation consultation. We would enjoy discussing the right solution for your situation.